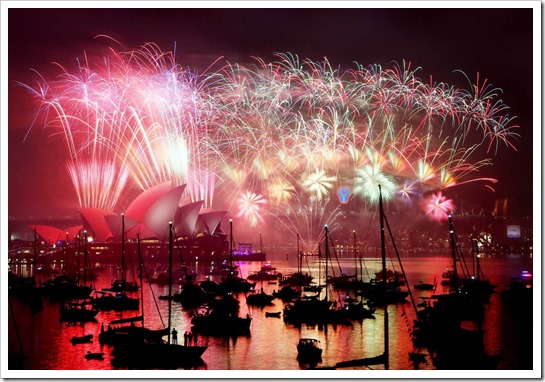 "All That Jive"
Although I have never been a fan of winter, January has long been my favorite month because of what will happen later tonight, the end of the year, the celebration, along with the usual goals, resolutions, and general excitement. It's more than a new month, it's a new year, so the whole thing gets wrapped up in a fond—or dismissive—adieu to the year just past and eager anticipation for the year to come. I'm told that January is actually named for the Roman god Juno, not Janus as I've long believed. But that to me is the sort of thing pedants go after, the pricking of others' balloons.
Janus is the ancient Roman god of beginnings and endings, the god of gates and doors and doorways and transitions, that most of all the god of transitions. So if Janus is not the impetus for January, than he certainly should have been. So I'm sticking to the myth I grew up with: tonight marks another ending and another beginning, just as it was in whatever ancient rites were celebrated in the temple of Janus.
I don't know how it is in other countries, but there are those who say that Americans are too hard on themselves when it comes to setting goals and making resolutions, and they may well be right. Personally, I AM the kind of person who likes to look back on a year of accomplishments, but I am not the kind of person who seeks success to the exclusion of all else. I first encountered Henry David Thoreau as a high school sophomore. One of my English teachers had a bulletin board filled with various quotes, one of which ran, "If a man does not keep pace with his companions, perhaps it is because he hears a different drummer. Let him step to the music which he hears, however measured or far away."
Reading that quote for the first time was an epiphany. I knew at once that he was talking to me. I've been a couplet out of rhyme my entire life, never really in tune with my companions and especially not with other students, other people, the general population. I march to my own drummer, always have, but Thoreau gave me permission to do so.
But even so, tonight I will reflect on the year just passed and think about what I would like to accomplish in the year to come. Maybe lose some weight. I won't, but that's OK because I said, "maybe." No, what I will do is make some definite goals for the year and work like hell to achieve them, not because the world thinks I should do such-and-such but because I wish to do these things. I will finish the Home Theater that has been in progress for so many years it's become an embarrassment to me. But this year I managed to complete the second section and made it a bit more than half way through the third. God willing, in a few months the finished project will be ready for beeswax. Then it's on to an oft-deferred kitchen. Beyond that… I don't know. Read some books, improve my mind, but overarching all is that quote from Thoreau and this from Gandhi: "There is more to life than increasing its speed."
Just now, though, I do have to rush off, as Christine will be home soon. We'll have our dinner, ice down some champagne, talk a little about the year passing and the year aborning. At midnight it's our toast and our plans, and for me usually, an hour or two spent quietly after she goes to bed. I'll sit there with the remnants of the champagne and my own plans for the life I'm still working to build for us. Come morning I'll surely welcome the Java Jive! Happy New Year, All!
Joseph